Stoya, Katsuni and Jesse Jane video interview
We found this interesting video interview with Stoya, Katsuni and Jesse Jane at Popporn.com. Check it out!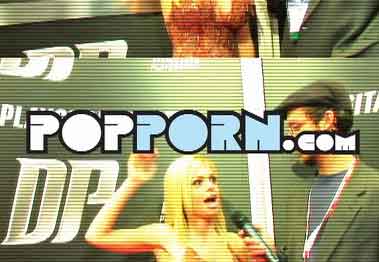 From Popporn.com:
If you've ever casually glanced at POPPORN.com even once, you're probably familiar with Stoya. She tells us a bit about anal fisting and why Manuel Ferrara's an awesome guy to make porno with.
And if you've ever watched Playboy TV or casually glanced around any pornographic website, you're probably familiar with Jesse Jane. She gives us a heads up about what kind of sex she likes and why her blow up doll is scary.
And then there's Katsumi. Who's also sometimes known as Katsuni. Don't ask us why. We don't get it. But we don't fuckin' care, either. This French/Vietnamese beauty is practically our entire reason for living around here, so she can call herself anything she wants. She gives everybody the lowdown on why gonzo sex is cool and DPs are "the best way to get to heaven".
Anyway, this trio of Digital Playground contract stars gave Meat Ball a few minutes of their precious time and laid down a few tidbits about what it's like to make sex on film.
Believe it or not, these ladies scared the living hell out of Meat Ball. Maybe it was Jesse Jane's gigantic eyeballs. Maybe it was Kastumi's unparalleled beauty. Maybe it was the way Stoya threatened Meat Ball with a bowie knife right before shooting. Whatever it was, you can clearly see Meat Ball backing towards the wall throughout the course of the movie.
See you next week, fuckaz.

STOYA: VIDEO NASTY

JESSE JANE: FUCK FANTASY

COCKASIAN 2