LZRBNNY! ISSUE DEUX [or duh for short]
Here at lazerbunny.com we like naked girls and art, hell we make both happen. We also founded TH NW CHRCH along with pornsaints creator Francesco D'Isa here (in 'merica) We have released our second issue of our online magazine which boast 3600 new photographs of our Elite REALLY REAL HOT 13! MODELS in our REALLY FAKE ROCK N ROLL BAND OF and OUR FAKE NIGHTCLUB we call lazerbunny.com> Membership includes all this!
JOIN NOW and become a part of the TOP 100 membership status and get free admission to upcoming gallery shows, LZRBNNY! events & get your own e-mail address @lazerbunny.com TOP 100 15 dollars first month & 10 per month after that recurring.
LZRBNNY! is an elite group of some of the hottest models in alt. porn from various different websites fame and modeling credits from many amazing artist and phtotographers. Our site is alot like a magazine featuring many artist in the public free side of the site as well as the paid members site beyond. So, check it out..even find pornsaints.org there as well as TH NW CHRCH gallery and a gallery of F. D'Isas work!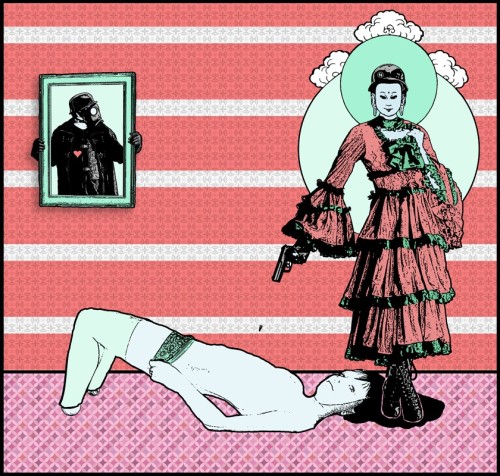 [ KATE HATE | F. D'ISA | SEAN ADAMZ | 2007AD]
thanks!
S|A PornBishop