Kolaboy
Danny Malboeuf (aka Kolaboy) will render for Pornsaints the beautiful Ashley Fires. Welcome aboard Danny!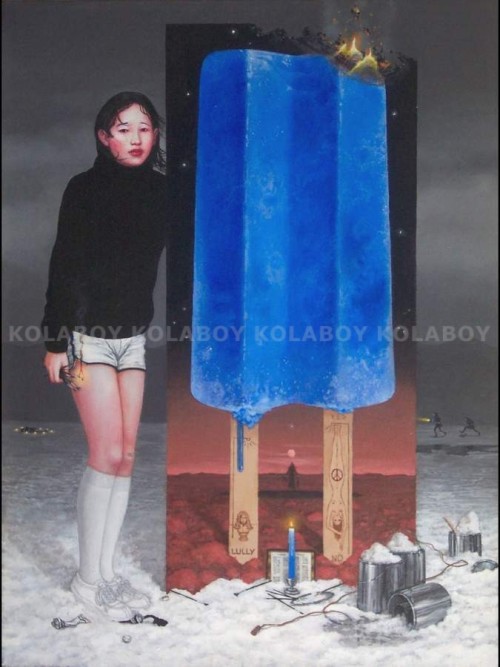 (The Fourth Painting of Jie Xia, acrylic on canvas)
Danny Malboeuf is a painter who currently resides in Charlotte, North Carolina. Having received no formal training in that ancient art of applying paint to canvas, he is compelled to describe himself as self taught. Working primarily with acrylics, he pursues an ideal that he truly hopes is unreachable.
Stylistically, he has found a niche that lies somewhere between the Surrealists, the Pre-Raphaelites, and the Decadents.
He counts among his influences: Arnold Bocklin, Henri Fuseli, Sir Edward Burne-Jones, Jaques-Louis David, J.A.D. Ingre, Caravaggio, Victor Brauner.
Literature, such as the writings of H.P. Lovecraft, Horace Walpole, and Conrad Aiken have proven to be a major influence upon his imagery as well.
In the past twenty years, Danny Malboeuf has exhibited his work in numerous joint and one-man exhibitions. His paintings can be found in private collections in Europe, America, and Asia. Portraiture, graphic design, and commercial art also fall under his realm of activity. A selection of his work can currently be seen at QUEEN'S GALLERY in Charlotte N.C.
(Medicating Angel, acrylic on canvas)
(A Harvest Medusa, acrylic)
(Swan Lake, acrylic)