Interview with Ellen Stagg
New York City based Erotic Photographer and Blogger, Ellen Stagg, sat down to speak with Pornsaints.com about her life, being in the boys club and her ambitions for the erotic arts.
(Interview by Schui)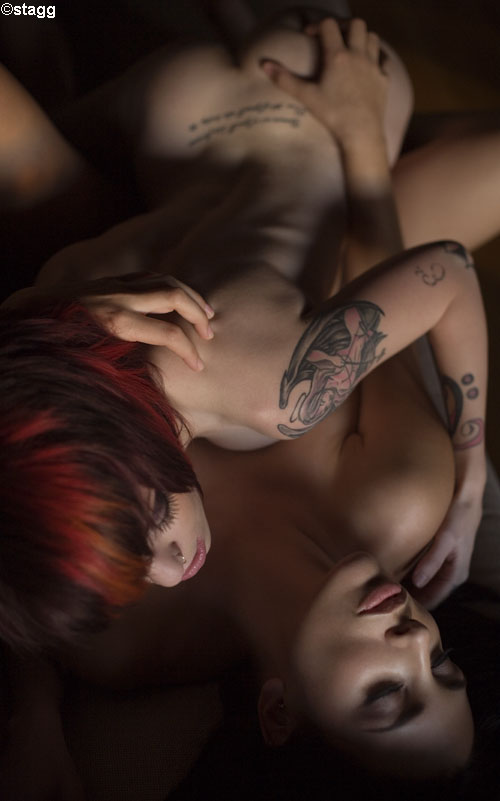 Ellen is currently creating and posting behind the scenes footage of her erotic photo shoots on her blog, Staggstreet.com. Just back from a shoot in Hawaii, she will be heading to LA to do more shoots of her favorite girls. This coming June, 2009, Ellen will be featured in a group exhibition of erotic artists at the Parlour Gallery in Asbury Park, New Jersey.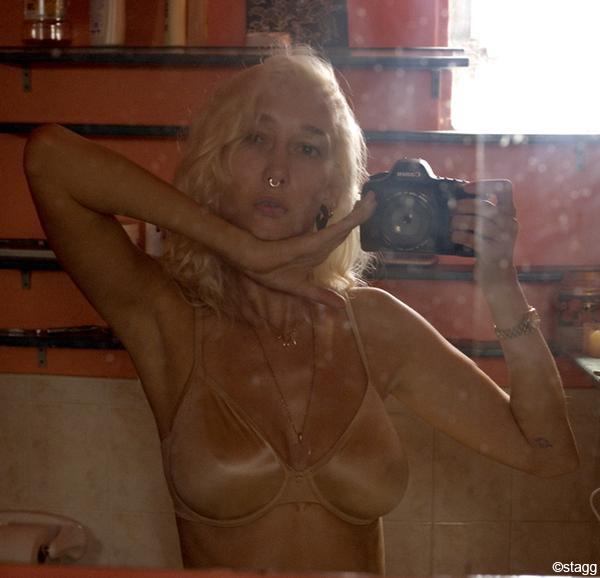 (Ellen Stagg by Ellen Stagg)
Schui: What do you consider the role of women in erotic art?
Ellen Stagg: I think about both sides of the situation: the model, or object, and me, the woman who is making the art. There are more woman subjects in erotic art than men. I think women being models has to do with both women being beautiful on their own and a huge gearing toward the male gaze. There are men creating this work who just want to see naked women. And then there's me, a woman creating erotic artwork, and I look at women as being beautiful and strong and I want to appreciate who they are and do work they are comfortable doing. I think being an erotic artist is fun because I can be a part of the "boys club" and also, according to my astrologist, be sexual without engaging my body but my mind instead, and explore things and be curious. A lot of the time I think I do it for that reason, out of curiosity. I don't judge anybody and I don't judge my models.

S: Why do you think models in the adult industry want to work with you? And how is their work with you different from what they do in the adult industry?
E: I think the women who work in the adult industry want to work with me because I tend to photograph them in a way where I just want them to be beautiful, not objects, but gorgeous women. I also think because I'm a New York based photographer I have a different style and a lot of the women in the adult industry are in LA and LA based photographers have a very glossy, "in your face", sheen to their photographs which can look plastic. I try to photograph the women in ambient light or manipulate the light in a way that is more realistic and human and vulnerable. But vulnerable in a way that doesn't make them look like prey but to show that each person has a soul within their body. I've had a couple women say that they like this aspect of my work. Usually you seen porn stars or fetish models in this very "in your face" way and I show a side of them that is human because you actually see a moment of vulnerability.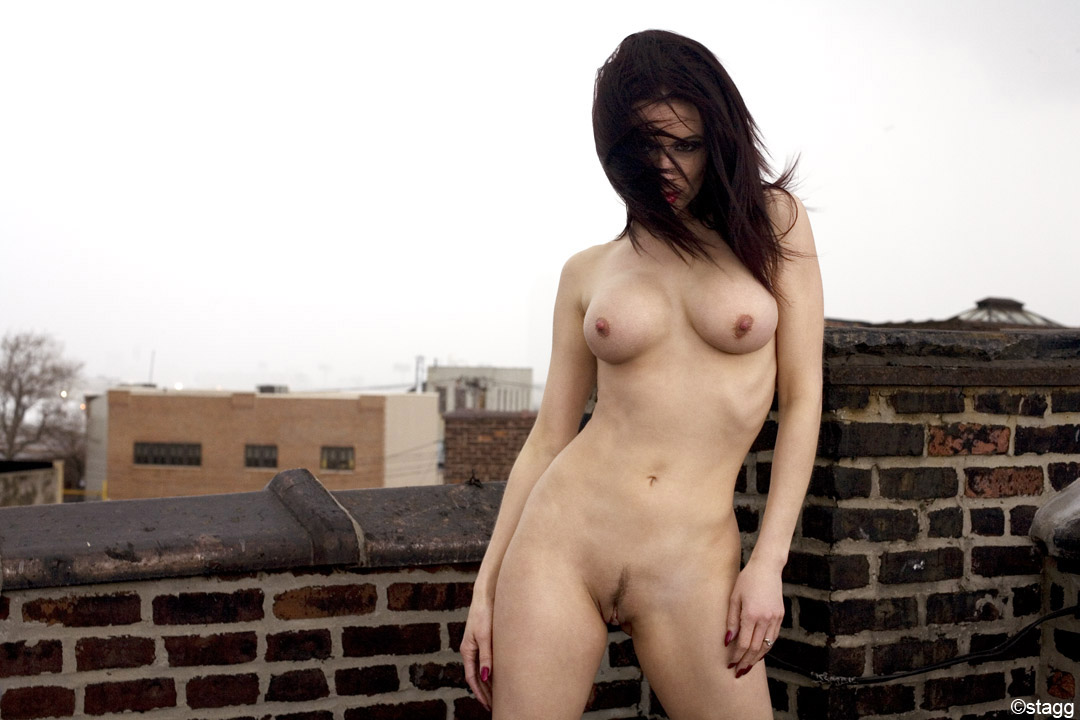 S: How do you differentiate yourself from an "adult" photographer? Or do you not make that distinction at all?
E: I do always say that I'm an erotic artist. I'm a commercial photographer who also creates erotic art. I do not believe that what I'm doing is pornography because I'm creating it for myself and no one else is dictating to me what he or she wants to see. I think a lot of the time the definition of pornography is about getting the viewer off whereas I express my point of view and vision. Pornography, to me, is more about getting off the viewer. Erotic art is more about the artist and the artist's point of view.
S: What are the perks of being a female erotic photographer? And what are the pitfalls, if any?
E: Some of the perks? Because I'm a heterosexual female, I don't have any ulterior motives. I want to photograph these women and make beautiful art out of it and then go home and retouch it and enjoy the pictures and share them with the rest of the world. I'm not interested in booking a certain model because I want to sleep with her or for her to do something for me. A lot of times I don't even ask my models for certain poses unless I've shot them a couple times and I get to know them better as friends. Then we can experiment a little more. But the first couple times I shoot the girl I want to see what she brings to me versus what I want to get out of her because I'm more curious about the model as a person. These women know this and they see that I have a gentler approach to my photography. Lately, a lot of girls have been contacting me for this very reason. They've seen my work on the sites of other girls and they see that my work is different. There's something more artistic. I'm actually shooting for Penthouse next week and the model Jade Vixen said that the reason she agreed to do the shoot is because I was going to be shooting her. She was a little confused at first—would Penthouse want something so artistic? But the photo editor at Penthouse wants something more sensual and erotic and not "in your face" vagina! I also believe that women feel more comfortable around a female photographer and are sexier, more themselves. Women want to feel confident and beautiful in their own skin.
I think the pitfalls have to do with being labeled a porn photographer. And then there is the aspect of my self-portraits. Many of them are of me topless. Guys get nervous because they want to possess me in some way and get jealous.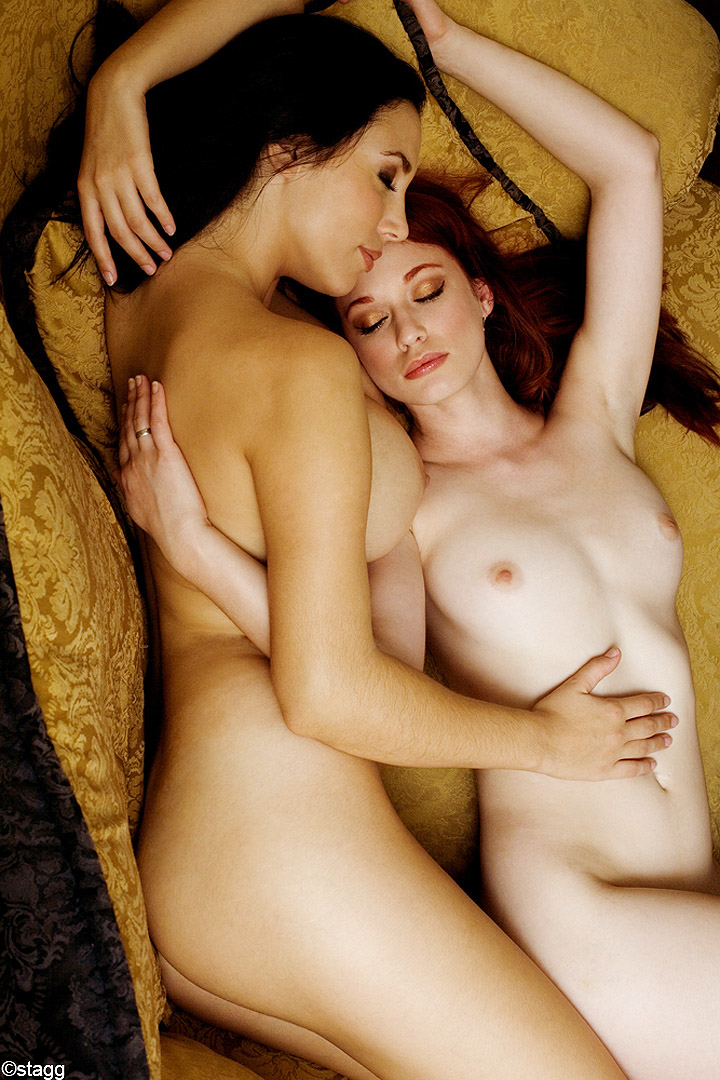 S: Do you think men conflate erotic art with porn and that you're involved with porn and are somehow dirty or disreputable? Afraid to take you home to meet the parents…
E: (laughing) I've dated guys exactly like that! Or they break up with me because they are afraid that in the future I'll be involved in porn and they don't want porn in their life. And these guy watch porn! I'm like, that doesn't make any sense.
S: Do you think women who are erotic artists or even self-proclaimed pornographers, are held to a double standard?
E: I'm very careful about how I describe myself as an erotic artist and I'm also very specific about how my image is portrayed. I feel like if I was a man it would be a little bit different. Terry Richardson can photograph his penis a million times over and nobody's going to think twice about it. But if I put my vagina out there…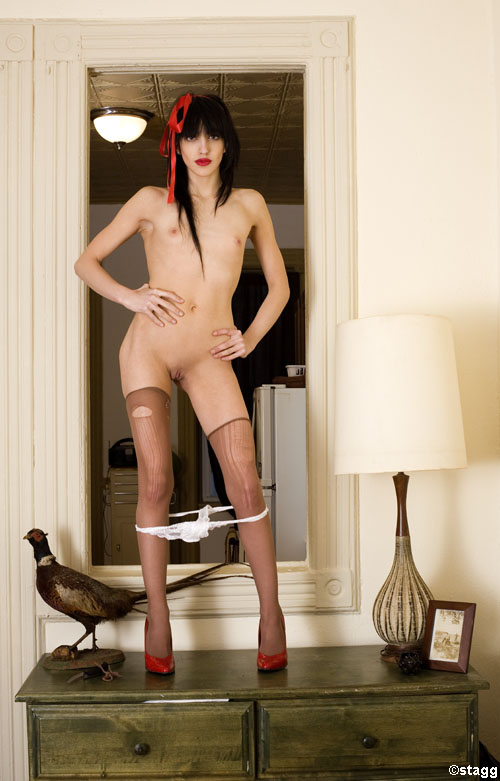 S: You're going to get a raft of shit!
E: And it's not like I'm putting my vagina out there or not putting my vagina out there because of these things, but I'm thinking about every move I make and making sure that what I'm doing is something I feel comfortable with and that I'm never going to regret and I can back it up at any moment in time. So for me, when people do try to argue that my work is pornography, or strongly religious, or that my work is smutty, I know that in my soul, in my heart, I can back it up at any time.

S: Do you feel at all compelled to distinguish yourself from Terry Richardson or Kern? Or define yourself amongst them as an erotic photographer?
E: I've had friends, fans, clients compare my work to Kern and Richardson. I also appreciate their work. I think they were pioneers. I like that Terry Richardson can photograph himself naked and do the Gucci campaign or the Diesel campaign. I like that there are people out there doing both sides of it and they aren't being judged. I don't mind being put in their category. My friend Clayton Cubitt is in that category too of erotic success and commercial success, but I think that the difference between us is that it's kind of touch-and-go in terms of branding and being included in the commercial world. There are so few female photographers. I sent my book in for a commercial ad campaign job in the fall and out of 40 books, I was the only female photographer up for this job. It's a boys club. There aren't a lot of allies and support for women in this business. There's a lot of sexism in this business!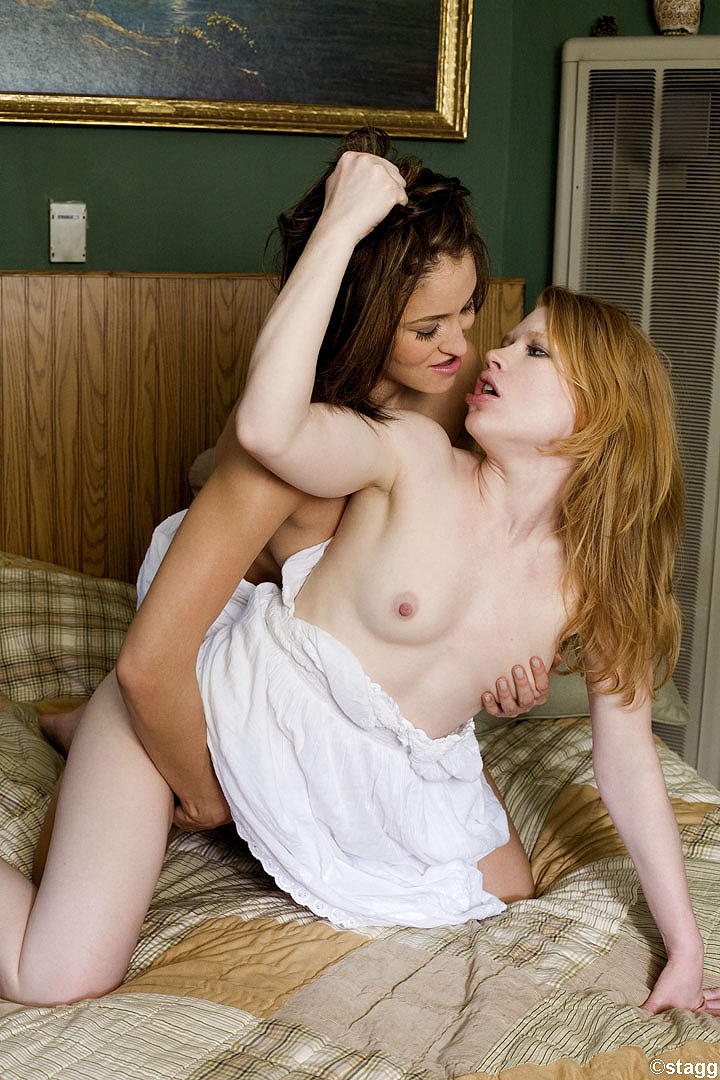 S: What direction would you like to take your artwork in?
E: I launched my paid site www.staggstreet.com in October and I gave myself a five year plan for that, see where it goes, where it takes me, if I make any money off of it. I want to make sure I don't get burnt out from it, but I'm also trying to prevent myself from getting burnt out from finding new models. Traveling, keeping things fresh and exciting for myself. I'm currently working on a solo project and shooting my models with a Lomo Holga camera. That'll be up in May, 2010. I also hope to have a coffee table book in the works this year. My psychic actually yelled at me. He said if I don't do it, I don't have anyone else to blame. I'd love to do a second chapter of my IFC series. Since I'm shooting Penthouse, I'd also like to turn my kind of esthetic into a commercial success and do a shoot for the Sports Illustrated Swimsuit Issue or the Victoria's Secret Catalogue.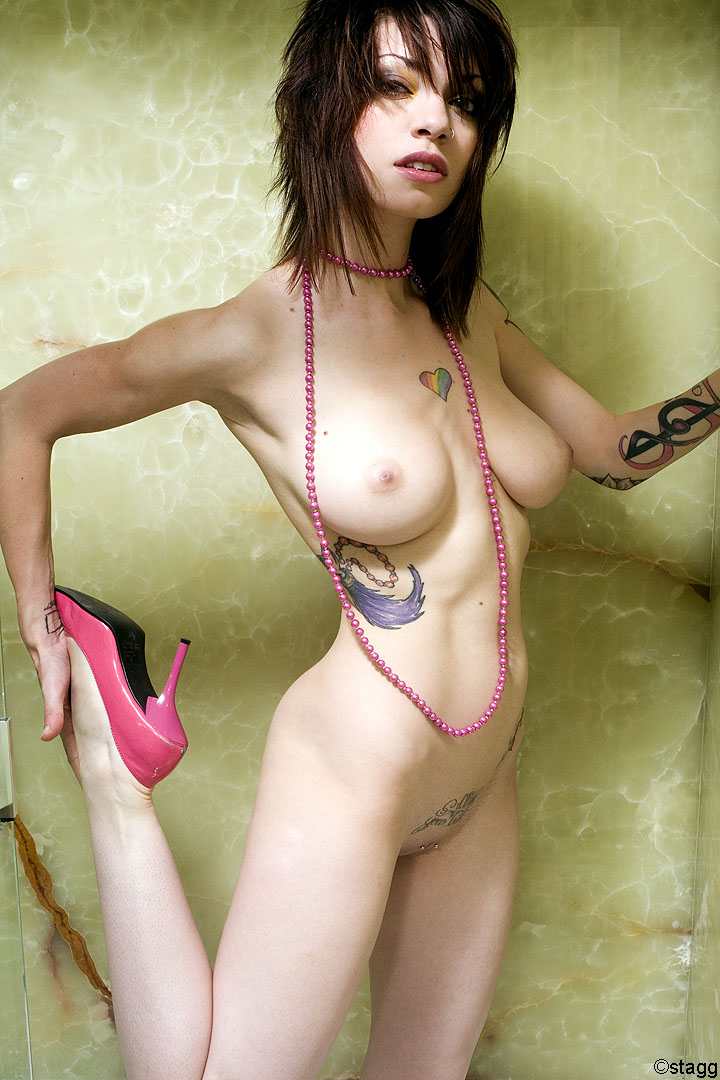 S: Do you think a website and forum like Pornsaints.com, is taking things in a new direction?
E: I think Pornsaints is fantastic because it creates a group of artists who can work with each other and build each other up and support each other. I saw this one artist, Van Rijn, who is an illustrator. He has an illustration on Pornsaints and I went to his site and was so blown away. He's out of Europe. I was so inspired by him that I emailed him right away. I told him I loved his work and would love to do a trade. Two weeks later he emailed me back that he enjoyed my work so much found three of my photographs and did illustrations of them. I was so excited, almost dumbfounded that he found the same kind of inspiration from my work. Because of Pornsaints I was able to make this kind of connection. The Internet is beautiful this way. Bravo Internet!
For more information on Ellen Stagg and to view her blog, go to www.staggstreet.com
To view episodes of her series on the Independent Film Channel, go to www.ifc.com/thestaggparty
All photo are (c) by Ellen Stagg, interview by Schui.