Be|Different Magazine
Be|Different is a newborn Art Magazine from Italy. Download the full issue and give look to some Italian artists! You'll find among the others works by Pornpope Francesco D'Isa.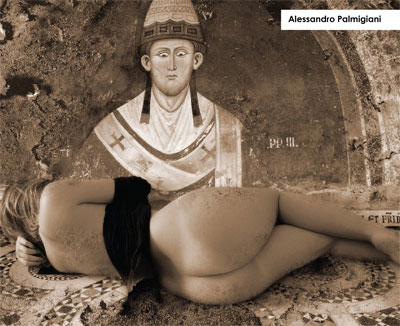 "Numero ZERO - Differenze e Indifferenza"
E' finalmente uscito il numero ZERO di Be|Different Magazine . Il tema di questo primissimo numero "Differenze e Indifferenza" è stato un successo! Sono arrivate tantissime opere a rendere difficilissima la selezione e ve ne siamo davvero grati. Speriamo che la pubblicazione sia di vostro gradimento.

Buona download e buona lettura!
» Numero ZERO [ PDF ] 56 pagine, 10,2 mb
» Numero ZERO [ ZIP ] 56 pagine, 9,8 mb
Be|Different Magazine è curato da: